Roues wheels-by-lesweller
Pour Formules Ford 1600 Kent
TECHNICAL
Surepart Rim And Wheel Ltd/Wheels-by-Lesweller
Simply Better & More Accurate Wheels
What makes a perfect Formula Ford 1600 wheel?
Our Rolled Rim
Our Rim Profile conforms to International Standards meaning it provides the correct conditions for easy tyre fitting with the bead retention humps (H2) sized to ensure the correct degree of retention. So nice to see a tyre being fitted with no undue strain to the bead area followed by the reassuring "pop" as each bead passes over the retention hump.
May 2022 see's the introduction of our Revised Rim Profile which provides New – Free Space Inboard of the Brake Caliper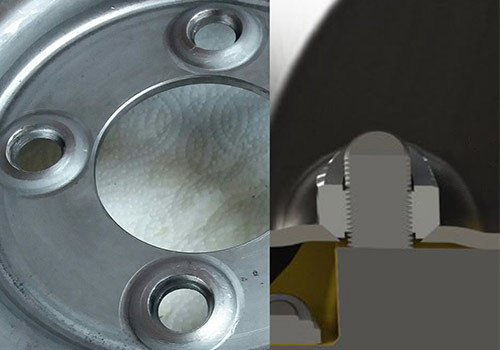 Our Wheel Centre
Our Wheel Centre, made with High Strength Steel is where the Cornering Load is most concentrated with the 4stud fixing positions playing the Most Important Role. We know how it's vital to ensure the wheel centre design provides the largest possible contact area between the nose of the wheel nut and the conical seating in the wheel centre.
No compromise with Our Wheels, when tightened correctly, these two conical surfaces provide a vital and very necessary level of tightened torque retention.
Our Double Welding
Compared to other wheel manufacturers who rely on a Single Weld, at Surepart we weld both sides of the joint between the rim and the centre. We do this to Double the Area for cornering load to pass from the tyre, through the rim to the wheel centre. Our Double Welding is the best way to prevent cornering fatigue from stressing (cracking) the material where the wheel rim is welded to the wheel centre. At Surepart we're the only FF1600 wheel manufacturer who is Welding Both Sides of the Joint.
Run Out – Assembly of Rim and Centre
At Surepart our Tried & Tested Production Processes ensure that our two components (the Rim and the Centre) are assembled into a perfectly true running 1600 Wheel that carries our Guarantee
Although we're using dimensionally perfect components, to make doubly sure, every wheel undergoes "hands-on run-out inspection", immediately after assembly, welding, and painting.
We have every confidence in our 1600 wheels, they're accurate, strong and reliable
and come to you at a competitive Price.